Jimmy Lindsay
is a genuine reggae/soul artist with a cultured musical history. He began as a soul singer in the sixties and came to fame as the front man of Cymande in the 70's… His undisputed excellence when commanding vocal authority and technique is delivered with a remarkable confidence and passion.
Jimmy then went on to a solo career and found himself at the forefront of British reggae aligning himself with reggae greats as Joe Gibbs, Jimmy Cliff, Bob Andy and Bob Marley. Further, Jimmy's song writing delves deeper into the roots of reggae and communicates a powerful message through his Jamaican roots touching your soul and dancing feet.
The strength of song writing is documented on 3 solo albums 'Where Is Your Love', 'Children Of Rastafari', and Jimmy Lindsay and Rasuji Live at The Venue 1980. He has performed alongside Ronnie Lane, E.L.P, Steel Pulse, Status Quo and many contemporaries. His chart success includes his superlative re-working of the 1977 British Reggae award winning single Commodores' 'Easy' and 'Ain't No Sunshine'.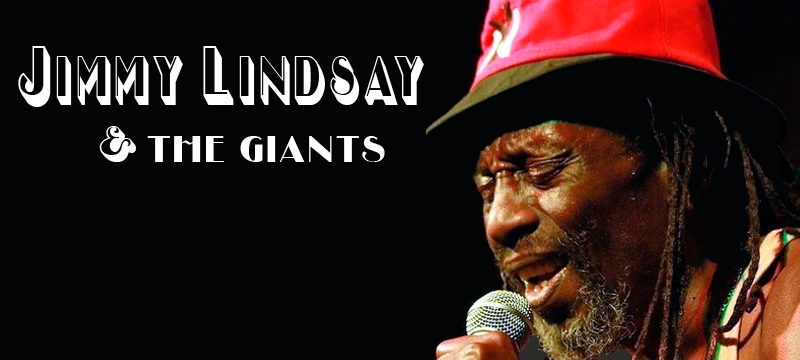 ---
NEWS